…but I have no post for today.  You may have noticed last week that I mentioned I was out of the country; and sometimes flights are delayed, which make you miss connecting flights.  So I have no bread to talk about today, but I promise I will make it up to you on Sunday.  You heard that right: no Monday post this week, but there will be a Super Ultra-Special Mega Sunday post!  Hooray!
And just to make it up to you a little bit, here is a picture of a cat with a heart-shaped patch of fur, sitting on a beach: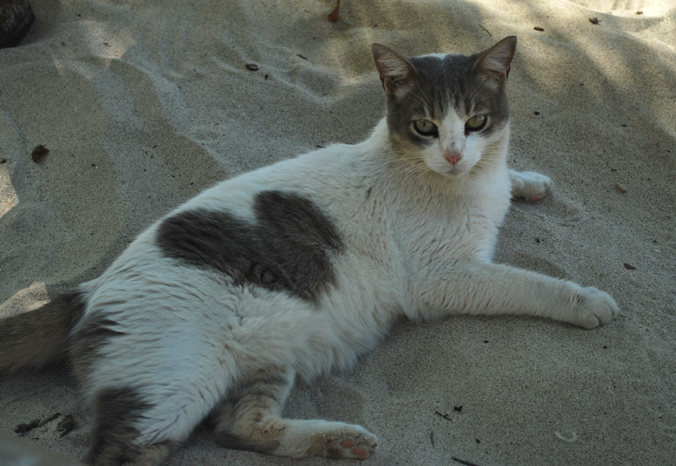 …that my sister promptly buried in the sand.  My elder sister.  Good times.