Week Twenty-Nine: African Breads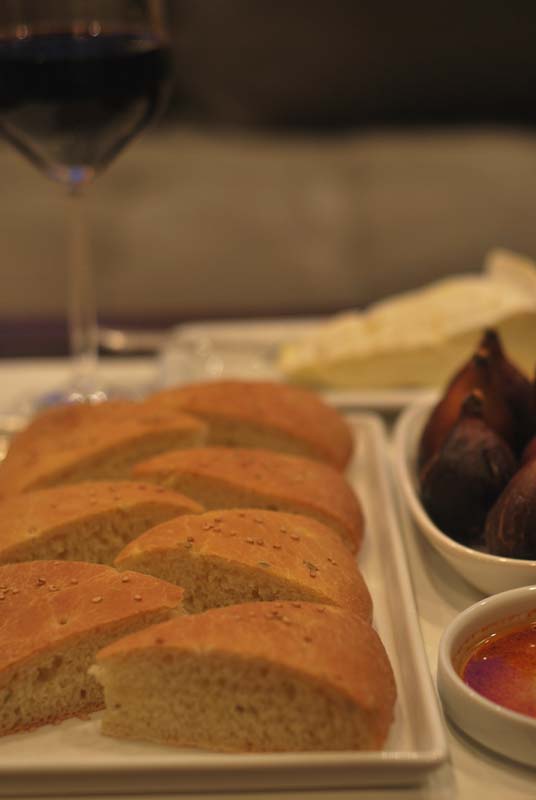 Moroccan cuisine is generally regarded as one of the most diverse on the planet.  Being a crossroads between the European, African, and Arabic worlds, Moroccan food draws inspiration from native North African Berber, Spanish, French, Turkish, Indian, Italian, Jewish, and Moorish cooking traditions – and from just about anyone else who's even sneezed a grain of black pepper in their general direction.
It's full of every spice imaginable, and the incredible fragrances that fill your home when you create a Moroccan dish will drive your neighbors wild.  Think dried fruit, preserved lemon, honey, olive oil, mint, lamb, and couscous, and you've still just barely scratched the surface.
In Morocco, meals are always accompanied by bread, as bread is generally used in lieu of utensils.  Breads are usually flat, and can be anywhere from a few inches to a few feet across.  Like other areas surrounding the Mediterranean, two kinds of wheat make up the majority of starch in the diet: either common (a.k.a. bread) wheat or durum (a.k.a. semolina) wheat.  Semolina, of course, is best known for its use in making pasta, or more commonly in Morocco, couscous.
But though common wheat is (ahem) common in Morocco, breads are often made with a combination of different types of flours; barley and semolina flours are often added to common wheat flour.  The bread for today, ksra, is typically made with all three, and is flavored with aniseed and sesame seeds.  You'd typically see this bread paired with any and every main dish imaginable, but it's quite useful for soaking up any liquid left on the plate from your stew-like (and ubiquitous) tajine.
Unfortunately, despite the fact that I have approximately ten thousand types of flour in my cabinet right now, I had no barley flour when I went to make this bread.  Nor did I have aniseed; so a few substitutions were in order.  I did, however, have semolina flour, so that was a start, and the anise-flavor of the fennel seeds in my spice rack would make a fair stand-in.
The end result was really fabulous, a soft and slightly sweet bread, about as thick as a standard focaccia, that impeccably stood up to a rather non-authentically-Moroccan spread of soft brie, spiced oil, and fresh figs.  The crust had a slight crispness just out of the oven, but softened a bit after standing, retaining a pleasant chew.  The interior had a cheerful softness, and the sporadic notes of licorice from the pale green fennel seeds provided a soft, herbal backdrop.  Paired with a glass of wine, it was a thoroughly enjoyable repast.
This bread was really quite easy to make, with its relatively short rising time, and would absolutely enhance any cheese platter or charcuterie plate.  Of course, if you happen to have some couscous in the pantry, it would be the ideal accompaniment to your favorite tajine recipe – or a perfect time to find a favorite!  (Oh, and don't forget the mint tea for a truly authentic experience.  You can't throw a rock in Morocco without hitting a cup of mint tea.)
Ksra (Moroccan Flatbread)
Adapted from Bread, by Christine Ingram and Jennie Shapter
Makes 2 loaves
9 ounces unbleached bread flour
3 ounces (1/2 cup) semolina
1 teaspoon fennel seeds, crushed
1 1/2 teaspoons kosher salt
1 teaspoon instant yeast
7 ounces (1 cup minus 2 tablespoons) water, at room temperature
2 teaspoons light honey
2 tablespoons olive oil, plus extra for brushing
Sesame seeds, for finishing
1.  In the bowl of a stand mixer, whisk together the flour, semolina, fennel, salt, and yeast.  Add the water, honey, and 2 tablespoons olive oil, and mix with the dough hook at low speed until a rough dough forms.  Scrape the bowl if needed, and increase the speed to medium-low and knead for 6 to 8 minutes, or until the dough forms a cohesive ball that clears the sides of the bowl, and becomes elastic.
2.  Turn the dough out onto a lightly floured surface, and knead a few times, forming the dough into a round ball with a skin stretching over the outside.  Transfer to a lightly oiled bowl, smooth side up.  Cover and let rise in a warm place until doubled in size, about 1 hour.
3.  Line a large baking sheet with parchment paper.  Gently deflate the dough, and turn out onto a lightly floured surface.  Divide the dough into two equal halves, and shape each into a round ball.  Flatten each piece slightly, cover loosely with plastic wrap, and let rest for 15 to 20 minutes.
4.  Working with one piece at a time, and keeping the other covered, roll each out to a flat round about 1/4 to 1/2 inch thick, using a rolling pin.  Transfer the dough to the prepared baking sheet, and cover loosely with plastic wrap.  Let rise until doubled in size, about 30 minutes.  Preheat the oven to 400º F.
5.  Gently brush the risen loaves with olive oil, being careful not to deflate them.  Sprinkle sesame seeds evenly over the top, and using a skewer or fork, prick the tops several times.
6.  Bake at 400º F for 20 to 25 minutes, or until golden brown and baked through.  Remove the bread to a wire rack to cool briefly before slicing, about 10 to 15 minutes. 
Notes:
1.  You can certainly make this bread any size or thickness you like, but ksra is traditionally about plate-sized, and slightly thinner than focaccia, but thicker than naan.