This is the post I've been both keenly looking forward to all year, and dreading these last few weeks.  Of course, I've been putting it off.  This is the last post, the one where I'm supposed to reminisce over the course of the year, think profoundly about what I've learned, and wonder what the future holds for me in its little hands.  But that feels too final, and, frankly, a bit maudlin.
Besides, though this is the last real post of this particular blog, I'm not even close to being finished with blogging.  This project was a long, intense haul, and you may have noticed that I became rather (ahem) relaxed with it towards the end.  I loved blogging about bread, and very much enjoyed having something productive to do with my spare time, something concrete to work on every day.  But despite my love of bread and the making thereof, the strict focus of the project did wear on me at times.  I'm absolutely itching to flex my culinary muscles, and see what else I can do.
And so, I'd like to invite you all to join me at my new blog, One Hundred Eggs.  It's not ready quite yet, but should be fully functional in the next few days; I'll post a link when the doors officially open.  One Hundred Eggs will be a place for me to stretch out and enjoy cooking, photographing, and writing about whatever food strikes my fancy on any given day.  I've got about 10 million recipes that I've saved up over the years, and I'm dying to make each and every one; hopefully, this will give me a chance to whittle that pile down a bit.
But I hope that I can say this without sounding too sentimental: thank you.  To all the readers who have left such sweet and encouraging comments, and to all those who didn't, thank you.  It always seemed that those same moments I felt like I couldn't even look at another loaf of bread, someone was letting me know that I'd featured a bread that he hadn't seen in twenty years, or one that her grandmother used to make, or one that had turned out particularly well in his own kitchen.  It's might sound cliché, but it's true; things like that truly did make it worth all the effort.  Just to know that I wasn't spinning my wheels all alone, that I was actually helping bring good, honest, homemade bread into people's lives… it's why I started this project in the first place.
Thank you, Dear Readers.  This is how I feel about you all: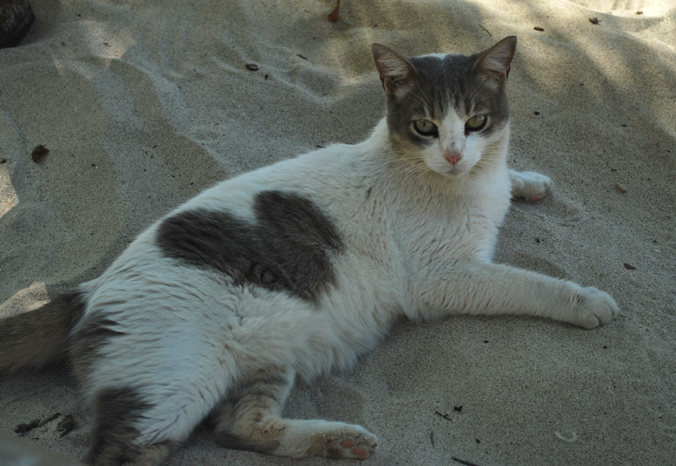 And now, if you'll excuse me, I've got some cooking to do.